The late winter holidays have begun.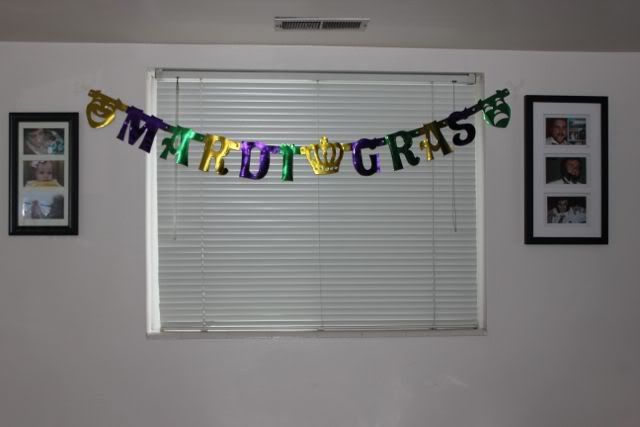 Mardi Gras!!!
I spent the better part of the day making a Kings Cake.
Mirah was under foot all day, but she seemed to love it, especially when she found some frosting on the floor. Then ate it.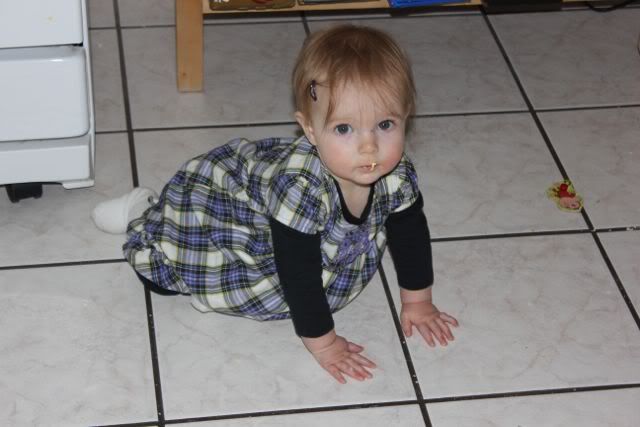 Once the cake was made, I started on the Choipini.
Shrimp, Sausage, Tillapia. Combo for goodness.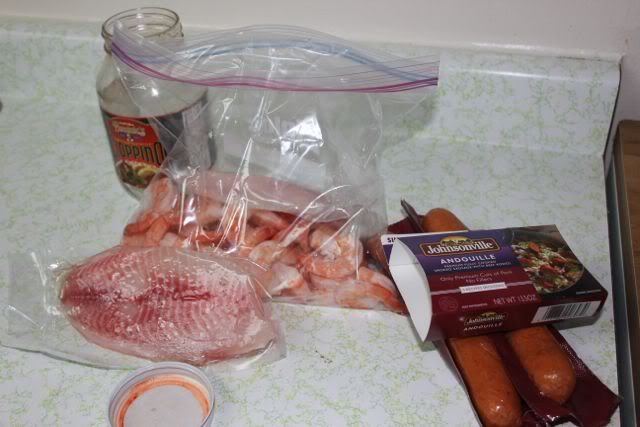 We added some Green onions and served it over rice. A nice southern dinner.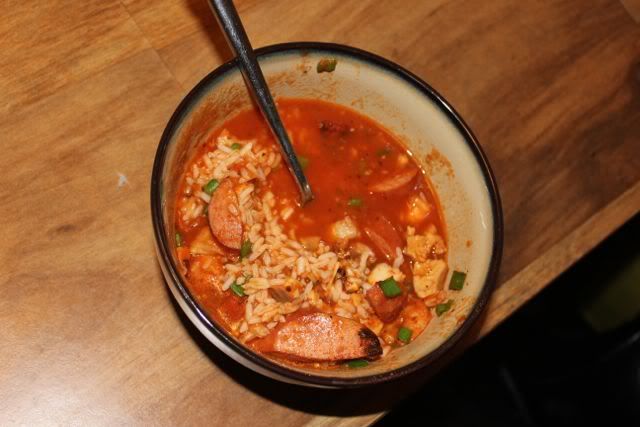 Chelsea came over and we popped open some Martenelli's and had dinner.

Oh yeah, we also had some bread.

Soon Nitsy and the boys arrived.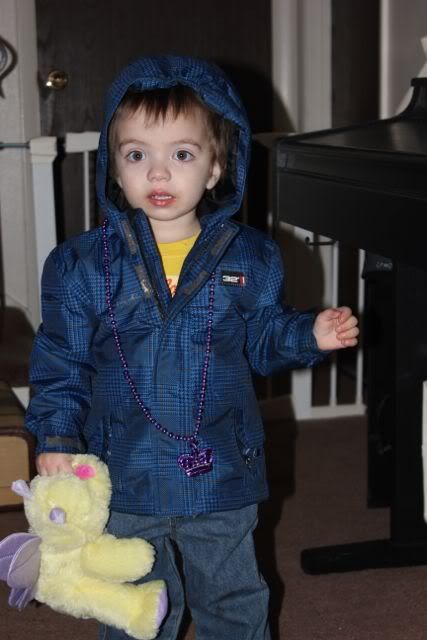 They got right into dumping out all the toys.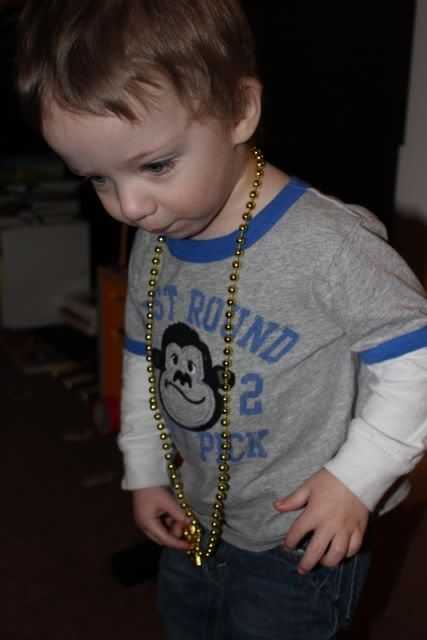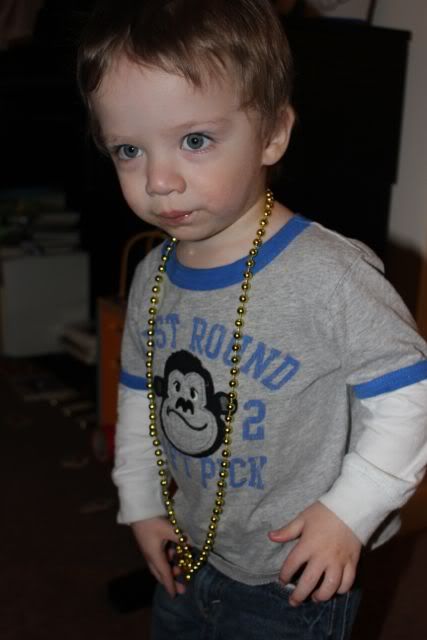 Mirah and her dad.

Then we all sat down to have some fun. Mirah played with her bottle.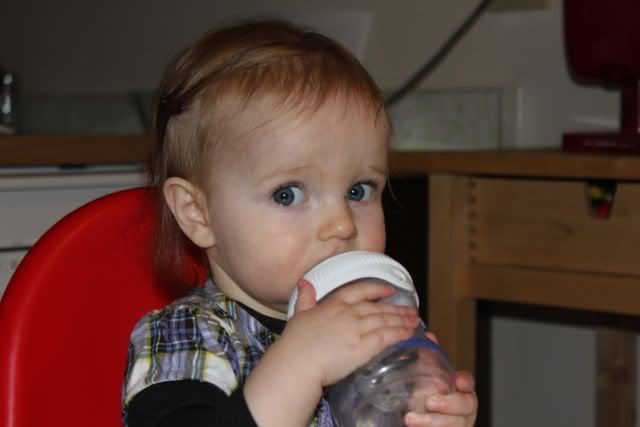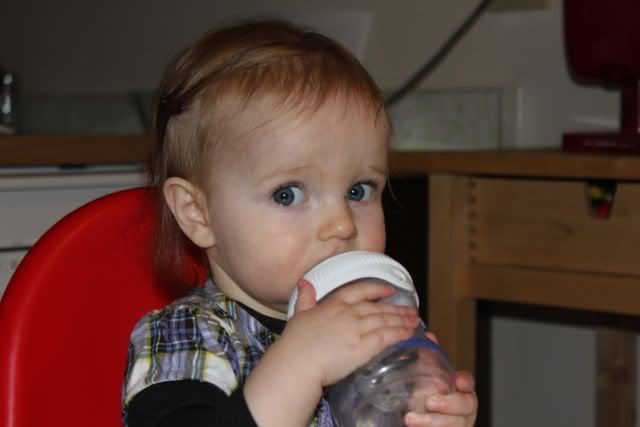 Then we all put on our masks. Mirah didn't love it.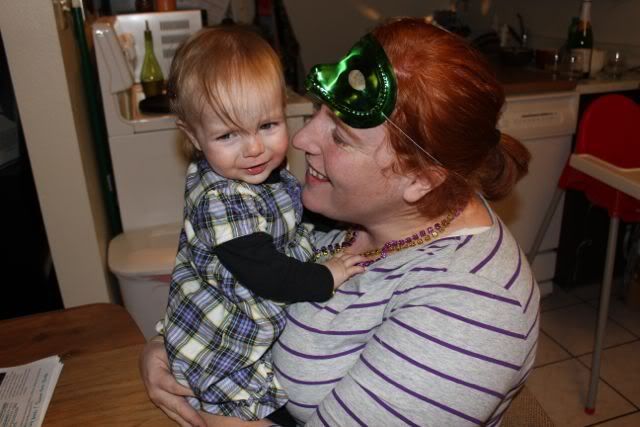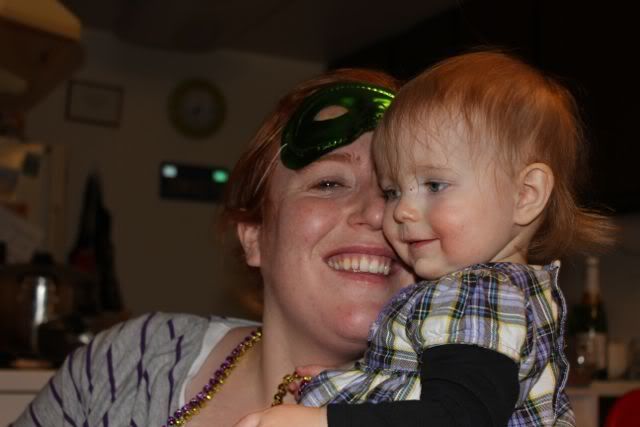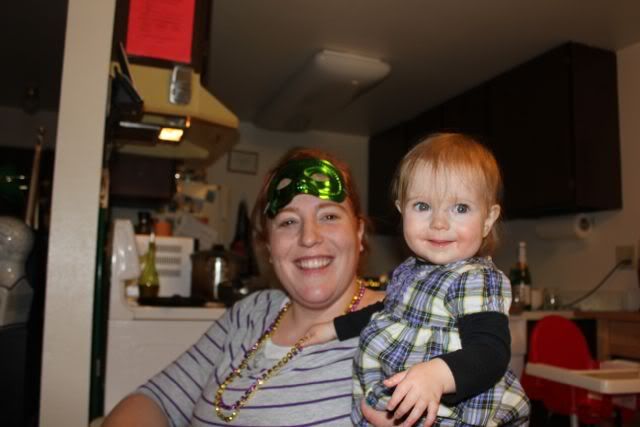 We did some arts and crafts. We decorated masks with feathers.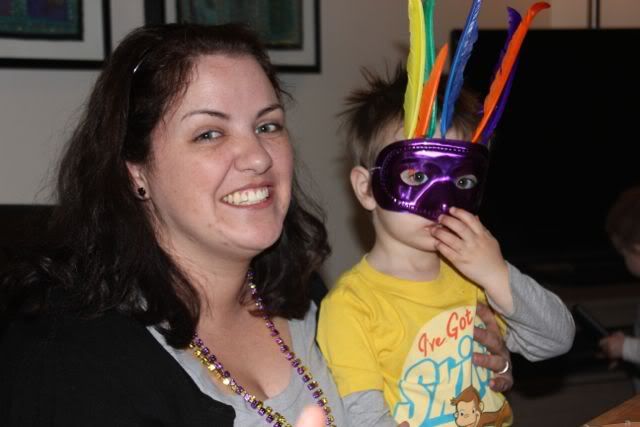 Mirah, looked really cute.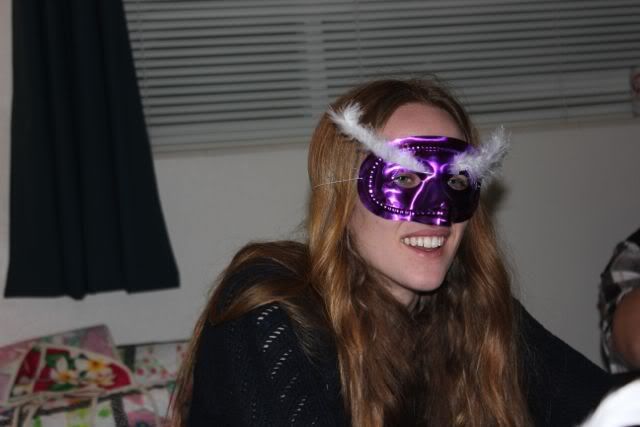 My mask rubbed off on my face. This was actually taken early in the evening. It got much worse as the evening progressed.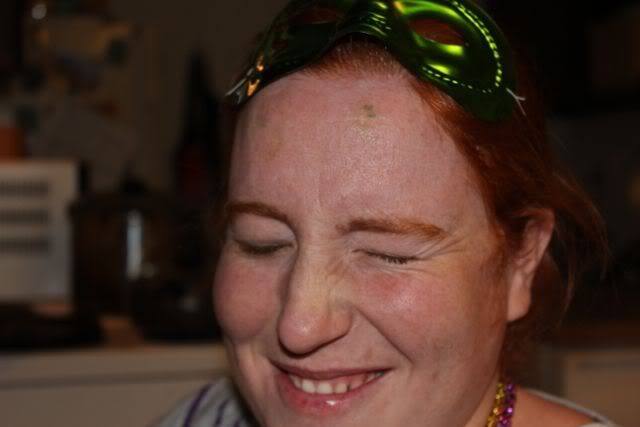 So we served up the Kings Cake.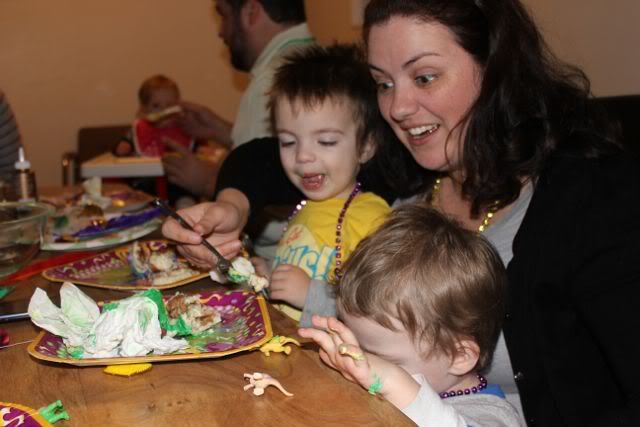 The frosting saved it.

Chelsea got the baby, which was a dinosaur.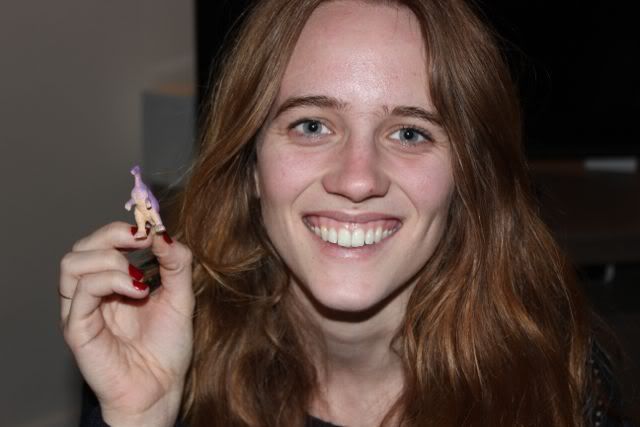 Mirah and Karl eating.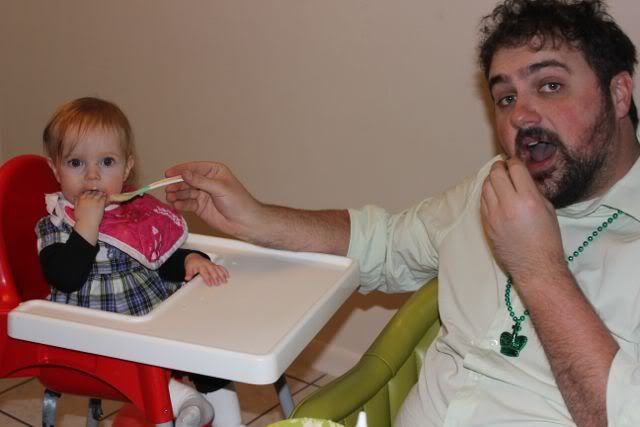 While we did our arts and crafts, we played a Mardi Gras trivia game with prizes. Here is Asher with his mom wearing one of her prizes.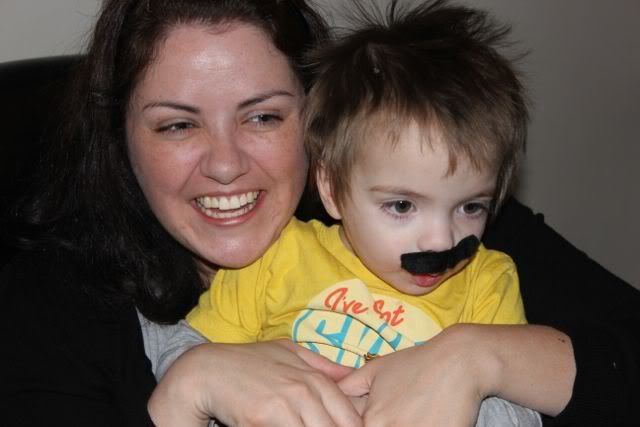 Jambalaya!