So this story started with a Groupon.
It is this really cool thing that I am signed up for. They send you daily deals on things going on localy. Everything from spa days to sporting events. I found this Groupon a couple of weeks ago and it sounded really fun. We have had lots of luck with dinner theater before and I the deal was pretty good.
1o dollars for two tickets to the Salty Dinner Theater. To happen on Monday March 28th, at 700 at the Spaghetti factory in Orem.
The day arrived and we drove out, one of us more excited than the other.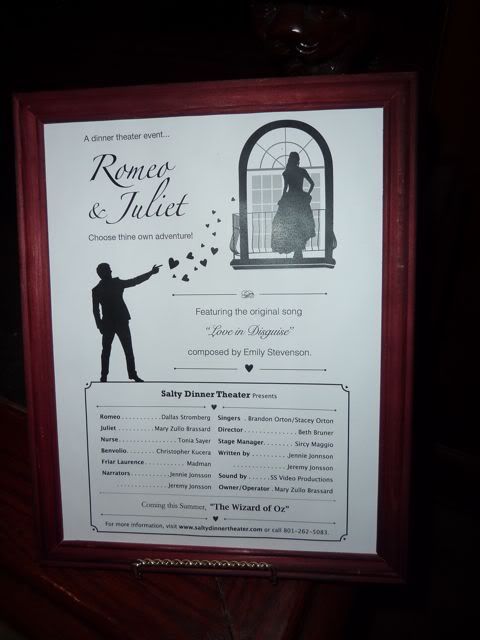 The show would be some kind of silly rendition of Romeo and Juliet.
We went in and were escorted to two seats with my name on them.
Karl was giddy with anticipation.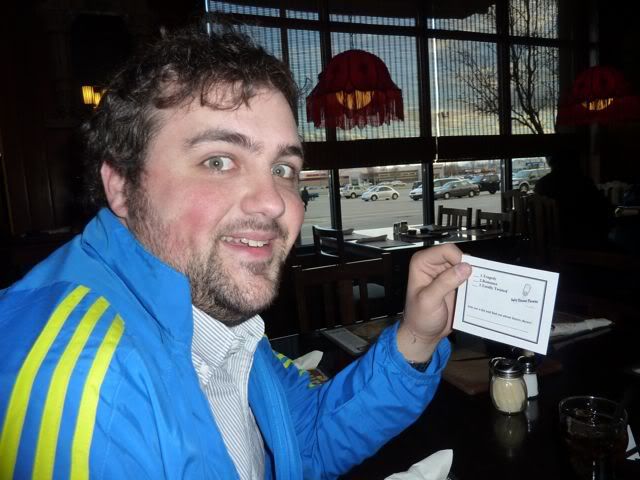 As we sat down the players began to circulate around and greet us at our tables. Two such people were Bob and David.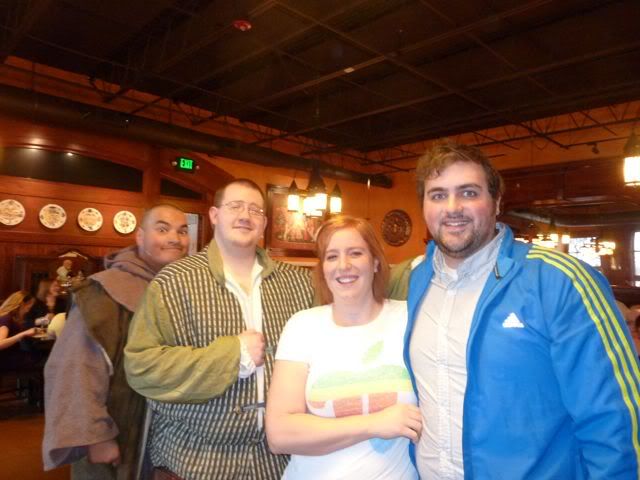 Bob, the Fryer, was especially charming.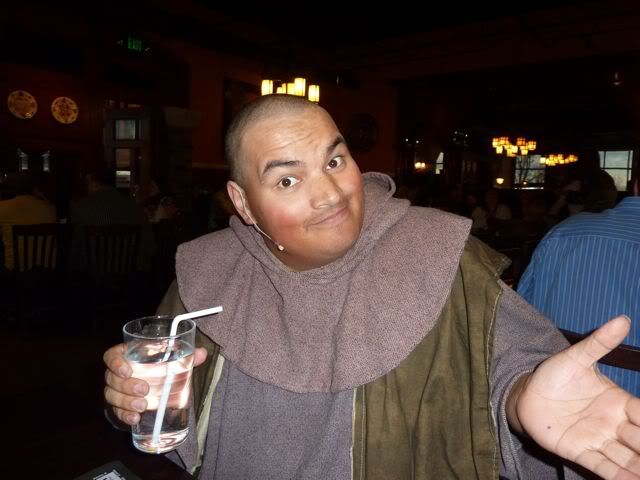 Then there was Petunia. She was classically trained, and super obnoxious. It was an act, but she was not shy.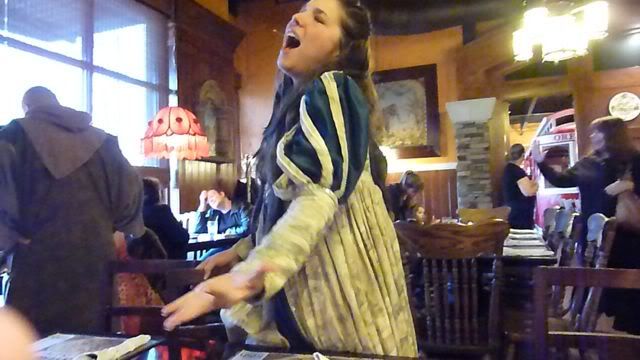 Here she is, singing us a bit of Little Mermaid.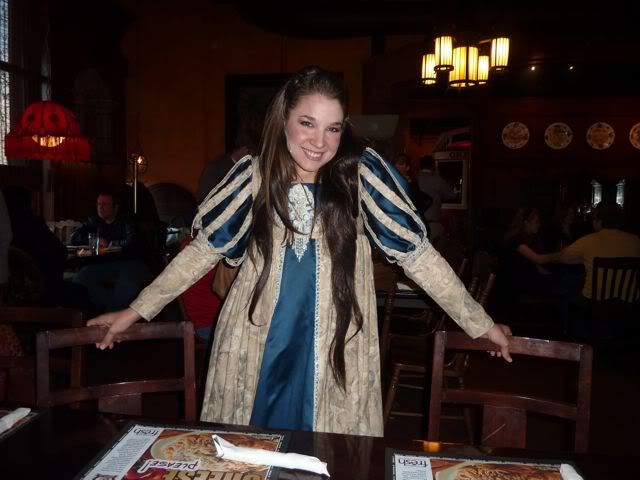 We were both still a little sick, but I wouldn't be stopped.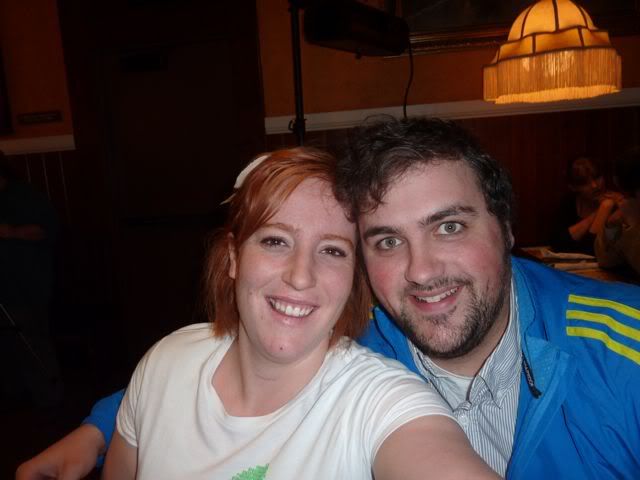 The servers came and took our oders, brought bread and salad, and the show started. It was really funny.
They took a break after the balcony scene. Romeo hid behind my chair while Juliet spoke about him. It was awkward. Dinner arrived. If it looks shady that's because it was.
More audience participation, dancing and the like.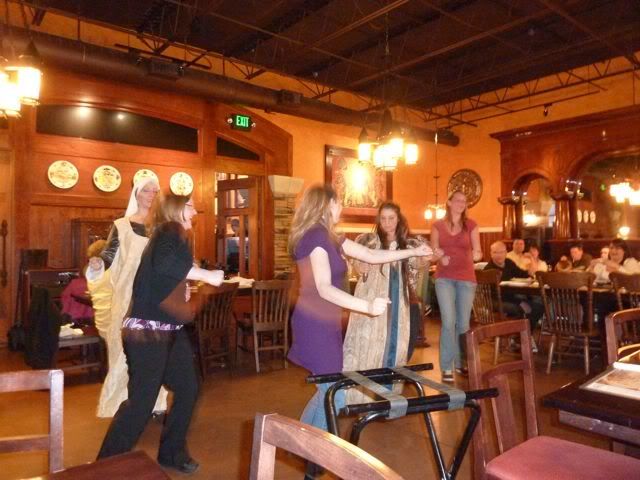 Then we got to choose our own ending. Karl choose the original tragic end, I pick romance.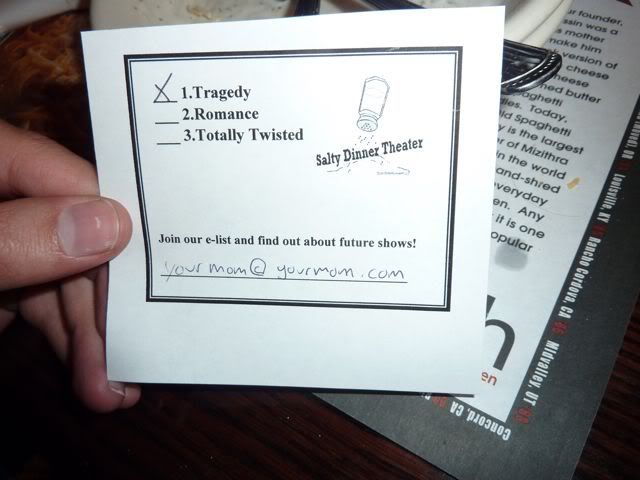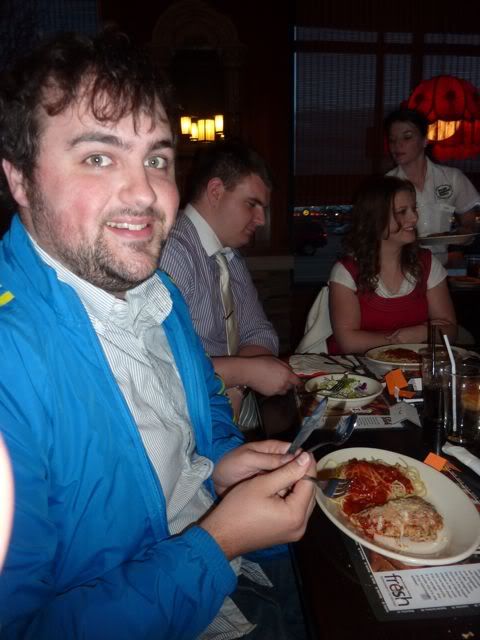 Mercutio and Tybalt were played by volunteers with a mock sword fight.
They played two endings after all:
Romantic, where Romeo and Juliet end up together and Totally Twisted were Juliet and Benvoilio fall in love with a teenage fisherman named Julio who ends up being Juliet's long lost brother, revealed by a Roman goddess whose name I can't remember.
The ice cream came and there was some weird singers, and the night was over.
Fun and fead. I would recommend it to a couple looking for a fun, yet awkward time.