Mirah had already had quiet a day with the her graduation. BUT she was not prepared for what awaited her at lunch!
It was MARYN!!!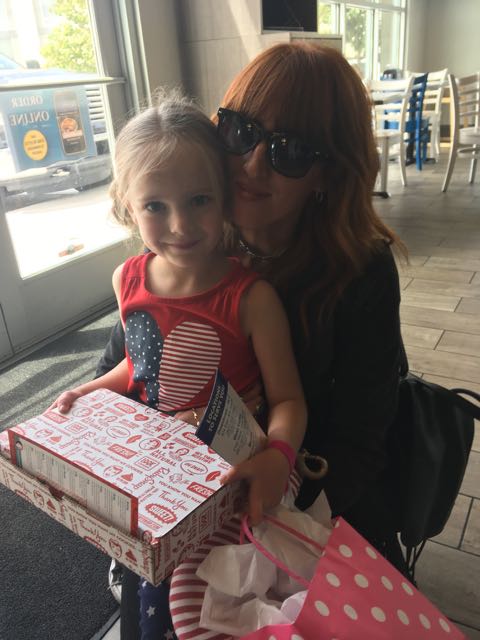 Mirah was super happy and surprised and stoked.
Mirah of course came bearing gifts.
First off, Ruby's cookies from SLC.
Then of course gifts from her birthday!
She gave Mirah some amazing slippers,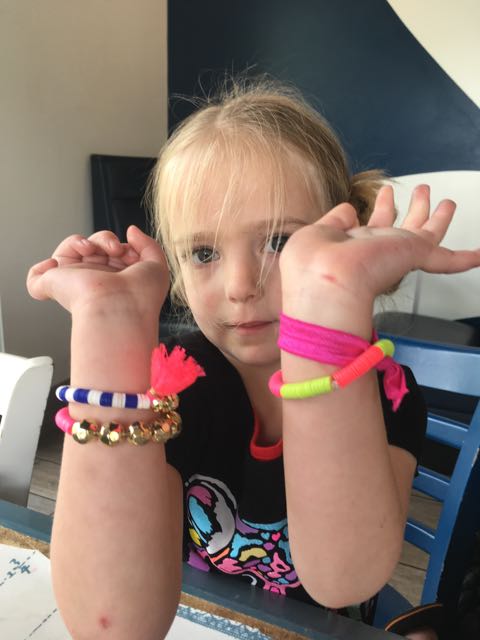 bracelets,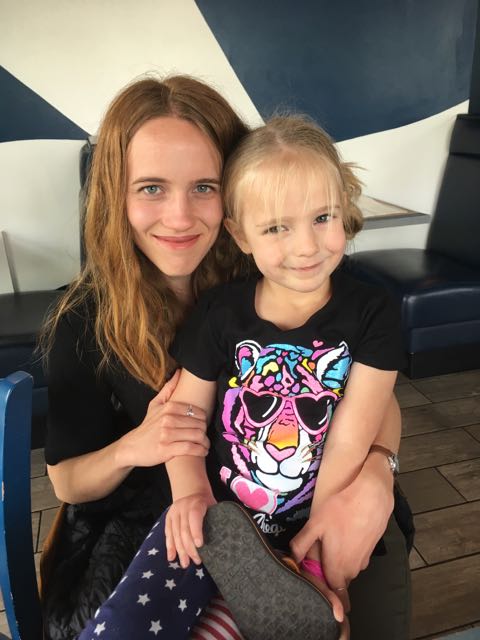 And a new T-shirt from San Diego. Sloan, Reese, Kelly, KP, and Belle were all there with us at lunch too.
Mirah was excited to show Sloan all her new gifts.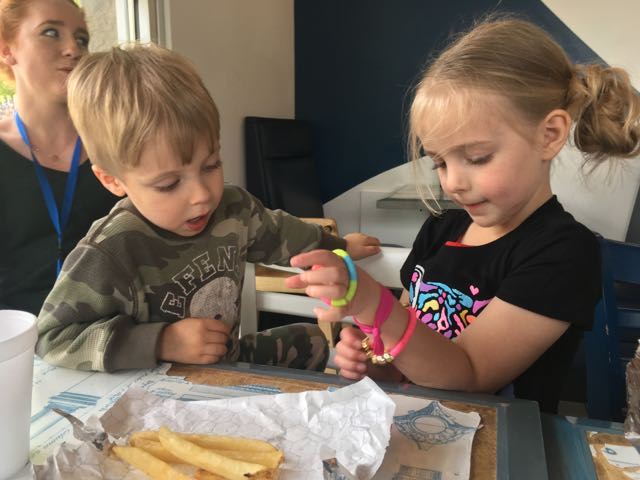 Oh, and Lucas. Who made easy work of dumping he rice on the floor moments after it arrived.
Hi Sister. Like she never left.
These ladies. And Gent.
Every time I see this kid, he get even cuter.
Sisters.
After lunch Kelly had to take the kids home,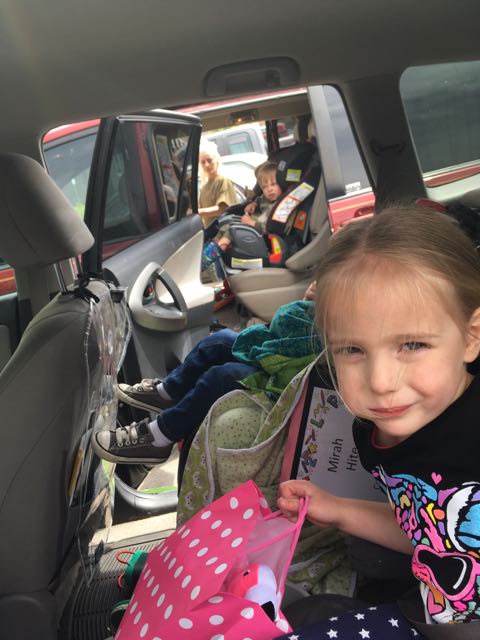 so we drove over to say hi to Cameron for a second.
We never got to those cookies.
After a minute of waiting, Cam arrived. These Irish twins were reunited.
These kids.
Miss these kids already.