Lucas loves books. HE loves animals. He loves to dance and sing. He love Spider man and Lightning McQueen.
And he loves to go to the Library.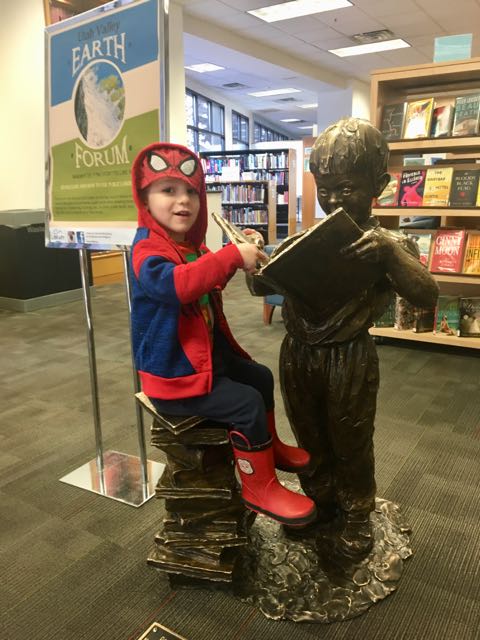 We're so lucky we have such a great one near our house.
For the first time in a while we were able to make it to story time at the Library.
With Mirah I would sit on the ground and hold her and we would sing together. With Lucas, I stand ever ready for him to loose interest and bolt.  Which makes it sound like he doesn't like it, but he does.
Look at his face: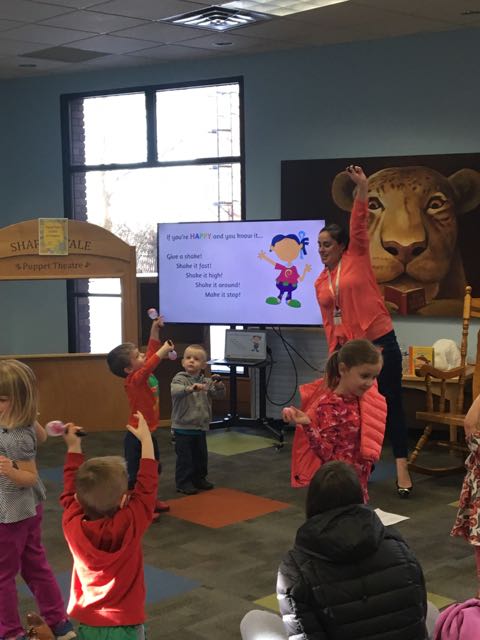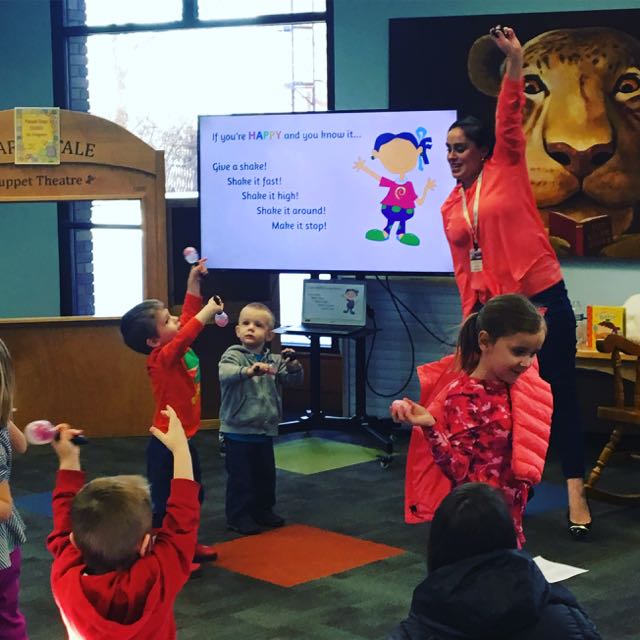 Then there was bubble time and he lost his mind!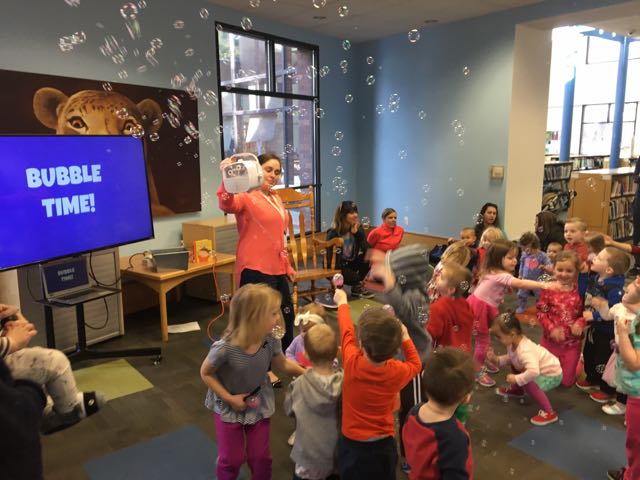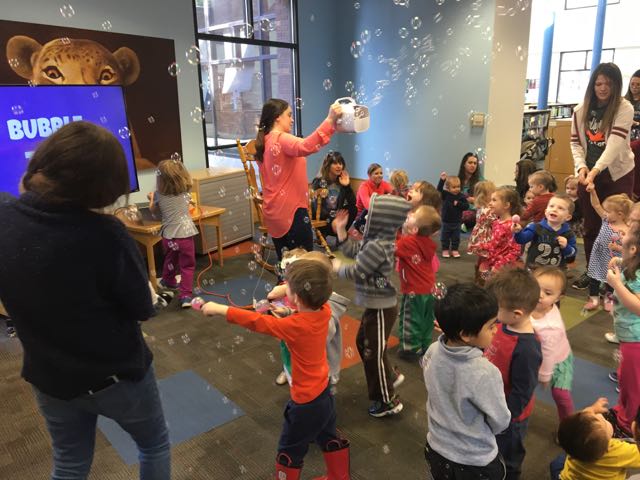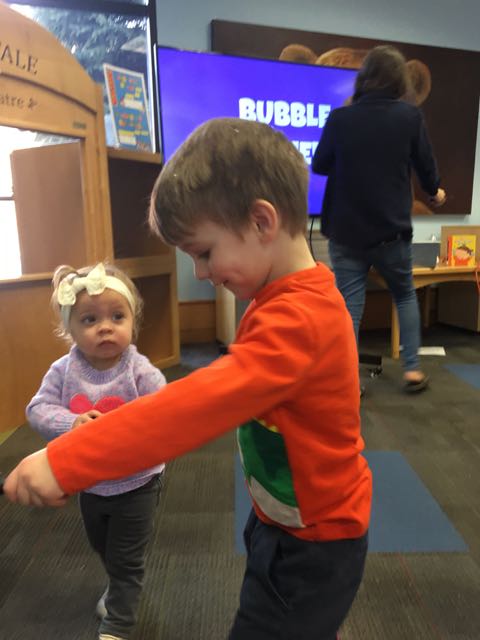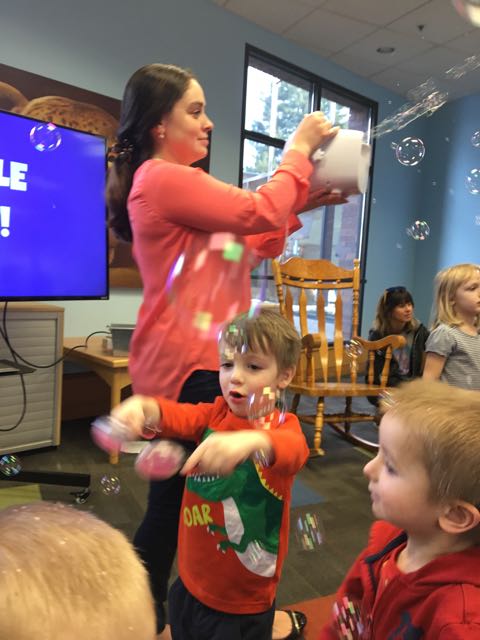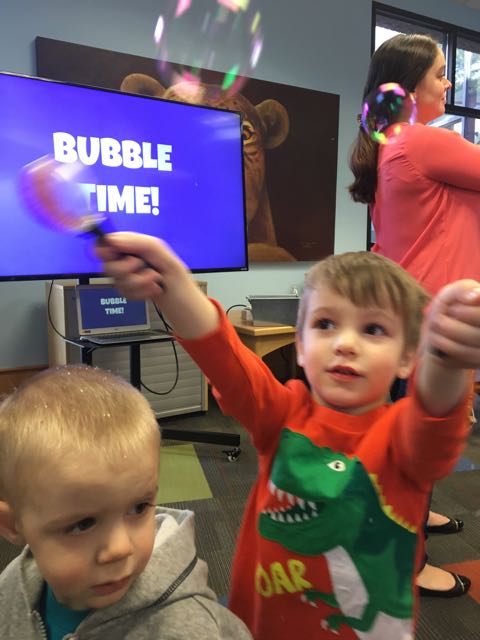 The program is so great. It was sad to say goodbye, but really fun too.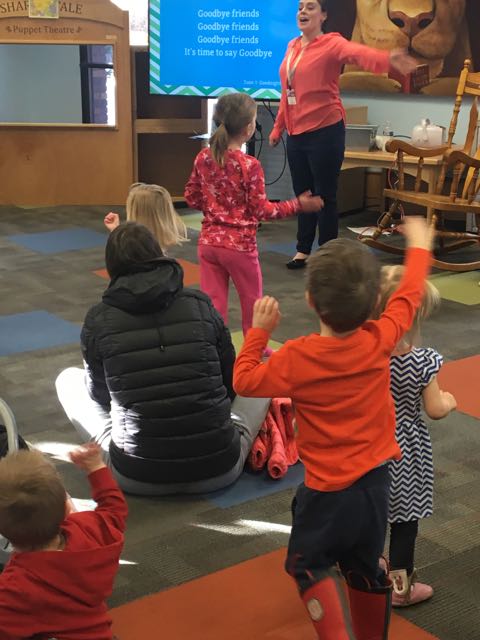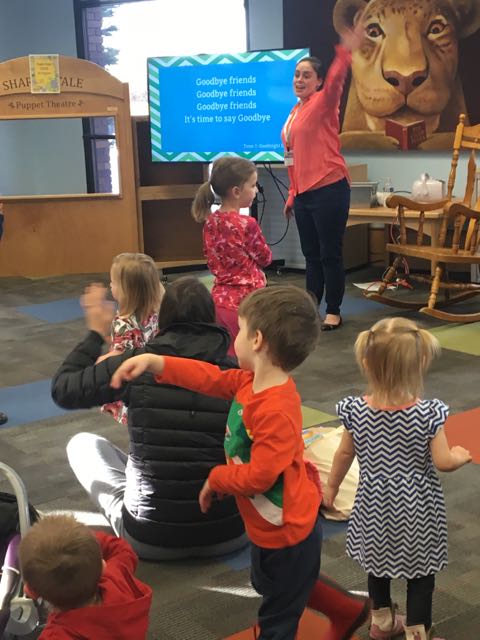 We checked out about 20 books and headed out to go and get Mirah.