After our fun filled mornings at museums, we spent part of the afternoon outside with the Whitmore ladies at the Bijou market.
This year it was at the University Mall's Orchard Park.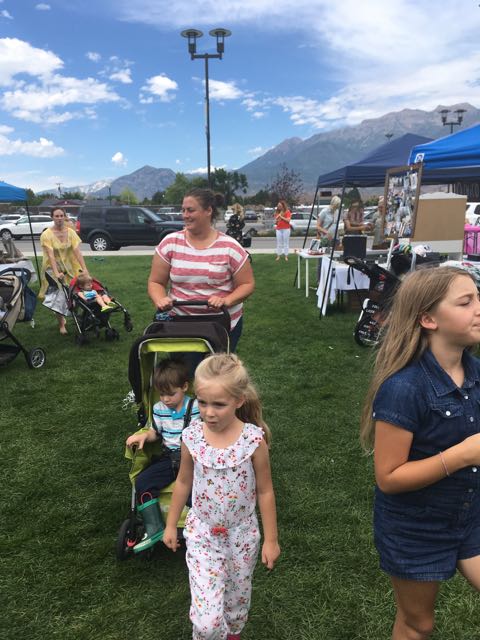 Mom loves markets like this. So I knew it would be a hit.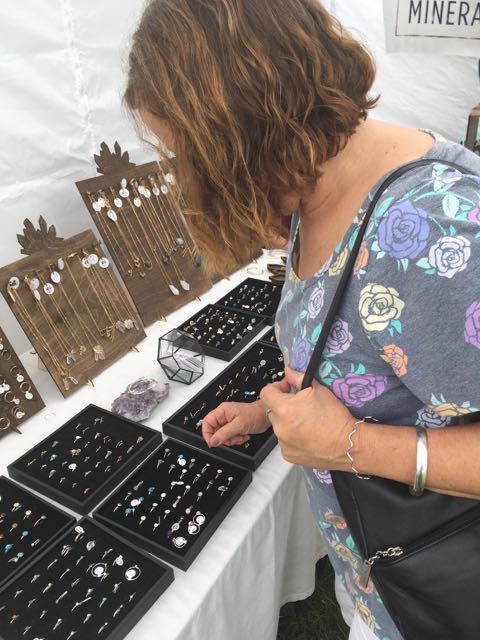 As we made our rounds we ran into our babysitter Tana! She had a booth there and was selling so well!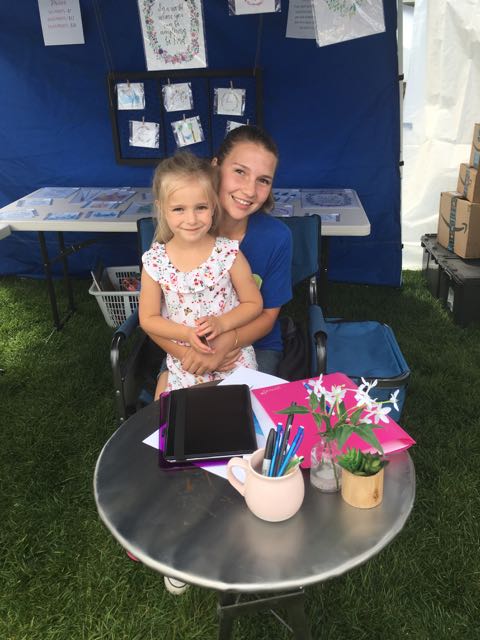 For us I think this was the highlight of the market.
Mom bought one of her prints.
It is the one in the flower wreath in the back with the quote:
"In a world where you can be anything, be kind."
After a while the kids were all eyes for the water fountain.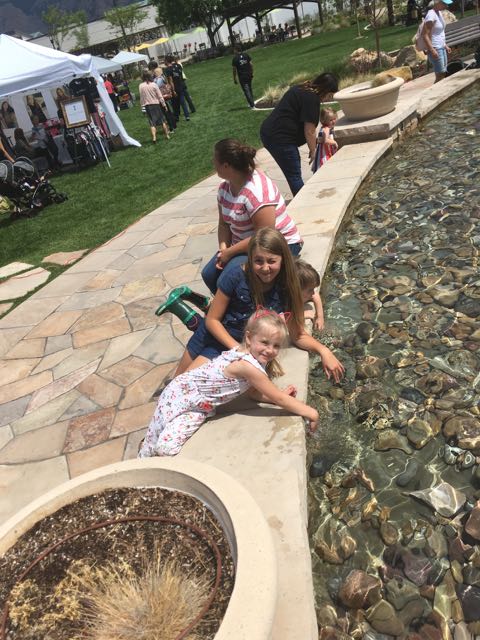 Cuties. It was really bright out.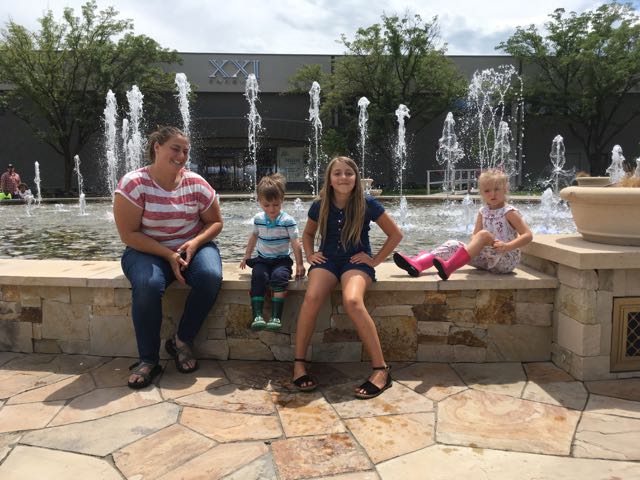 Mom was off buying something while we waited…as usual.
Haha JK.