We were up bright and early, having a typical breakfast at our house.
But it was not a typical day.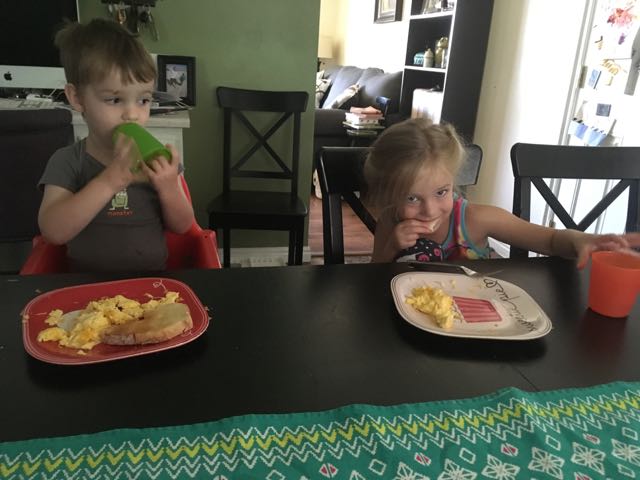 After a long hard wait, making sure Grandpa's health was all in order, we were FINALLY going to be reunited with our lovely Grandma Pippy.
We tracked her all day long with our Find My Friends app.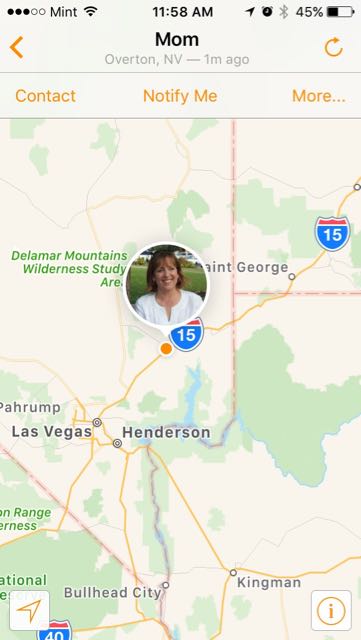 My phone Alerted me when mom arrived in Orem!!
So we went out front to welcome her.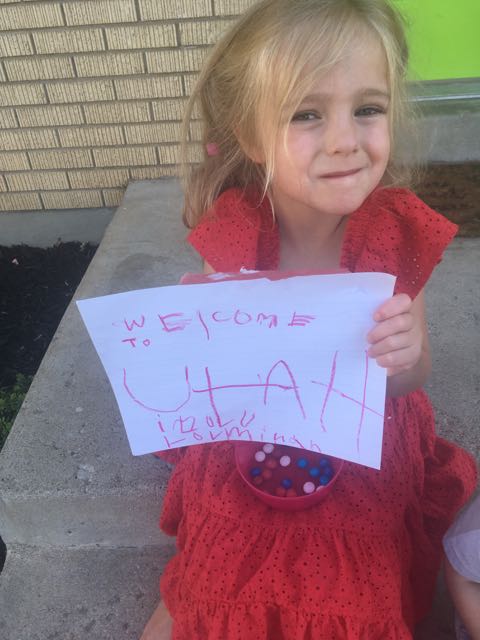 Mirah made a sign.
We had been eating red white and blue skittles when she was arriving.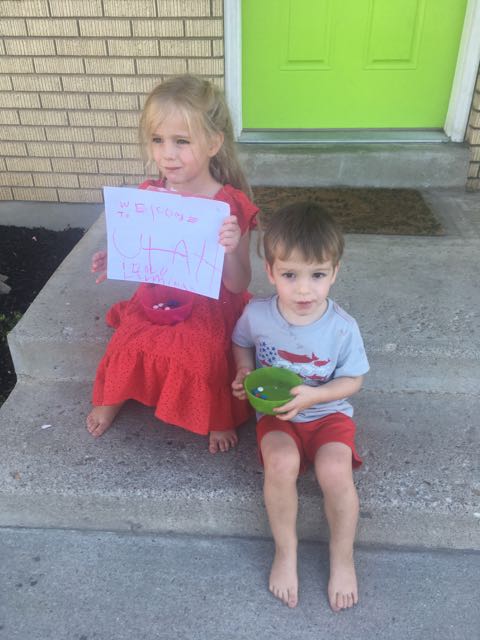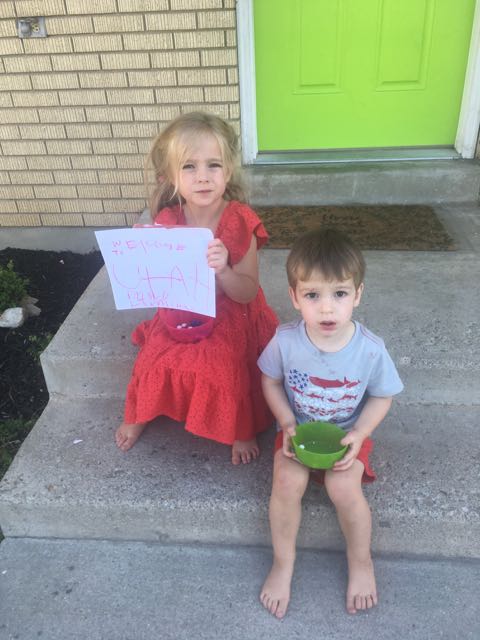 Almost to us!!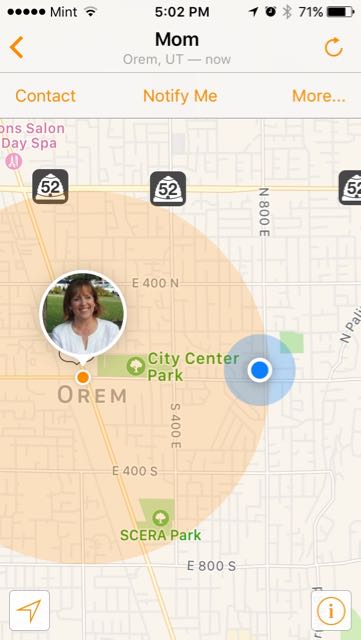 The kids recognized her car as she arrived.
GRANDMA!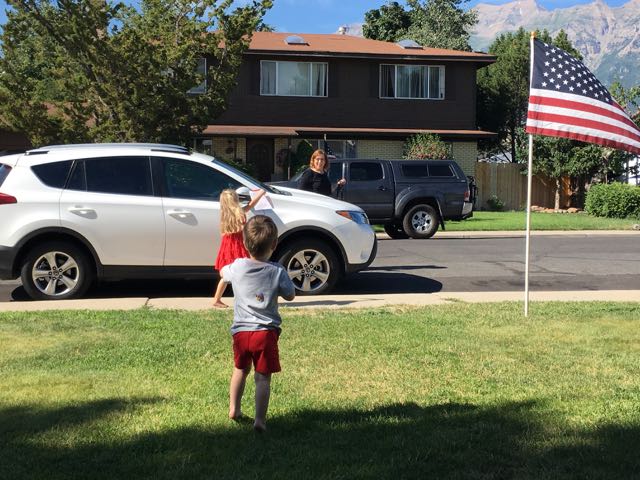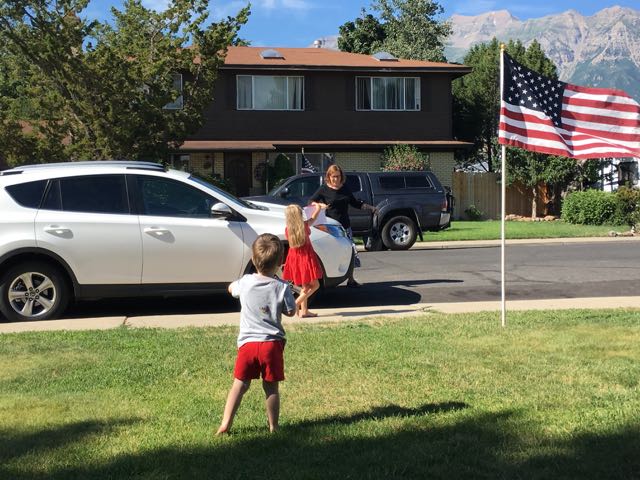 Poor Mom! WE were a little much as she arrived!