So dinner tonight was a simple affair. We were all still pretty tired from our sick days. So a simple dinner of simple noodles was just what the kids wanted.
I had bought some bulk elbow noodles because of a recipe that I saw online, but then got sick and didn't make it. So there is no cheese, just butter, salt and pepper.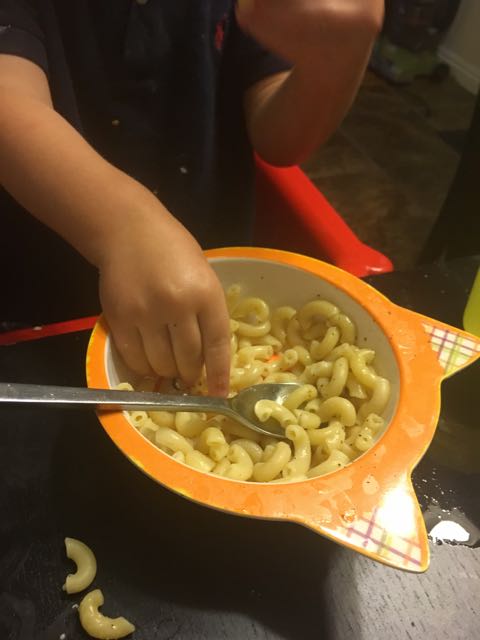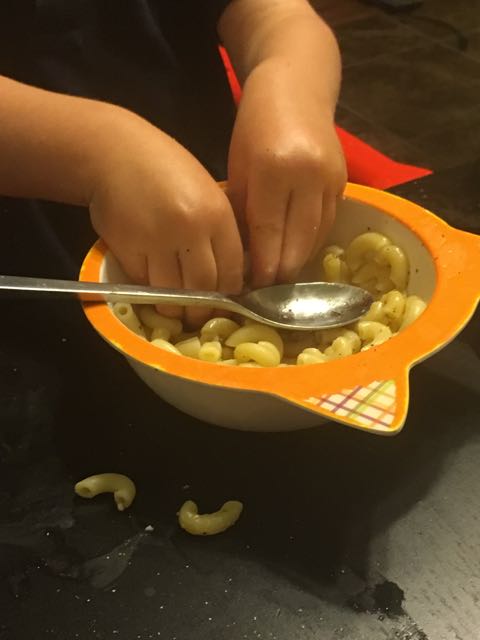 Just dippin' his hands in.
In the middle of dinner, Lucas picked up a noodle, put it to his ear, looked at Karl and said, "Hello?"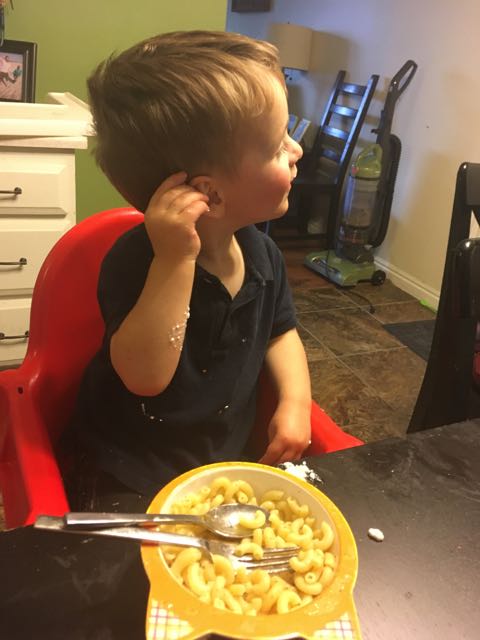 "Hello?"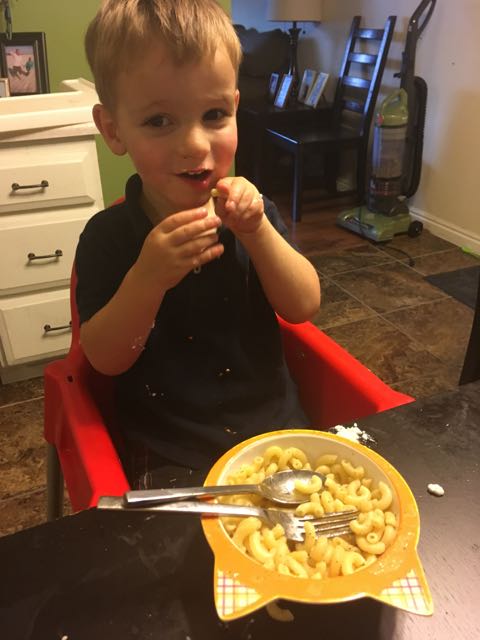 "you there?"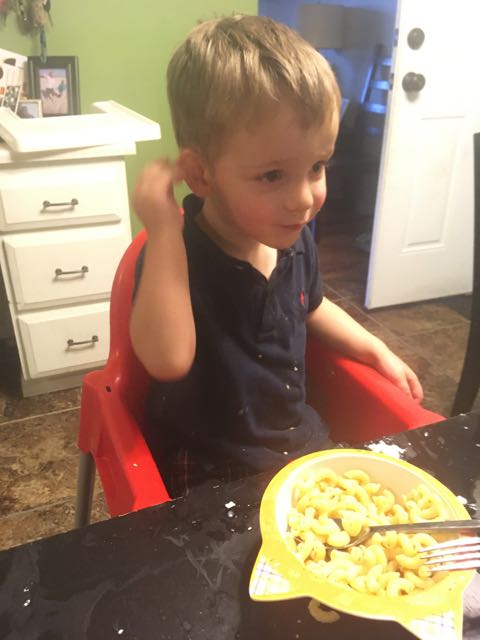 Getting him to do it on video was impossible, and Mirah had caught on to the attention he was getting.
"Hiya."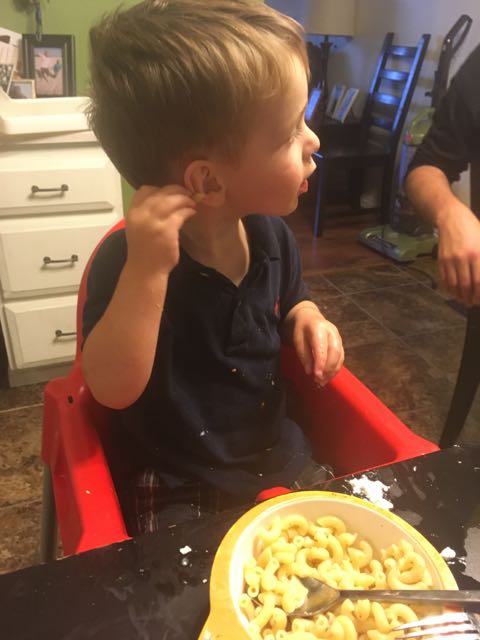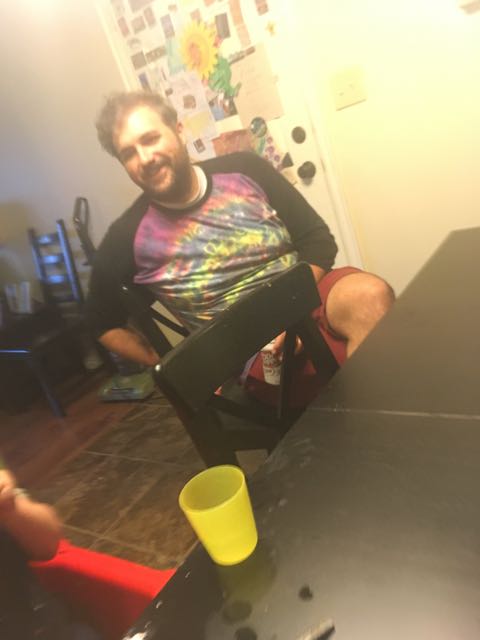 Suddenly and inexplicably, he was super over it and just wanted to go back to eating.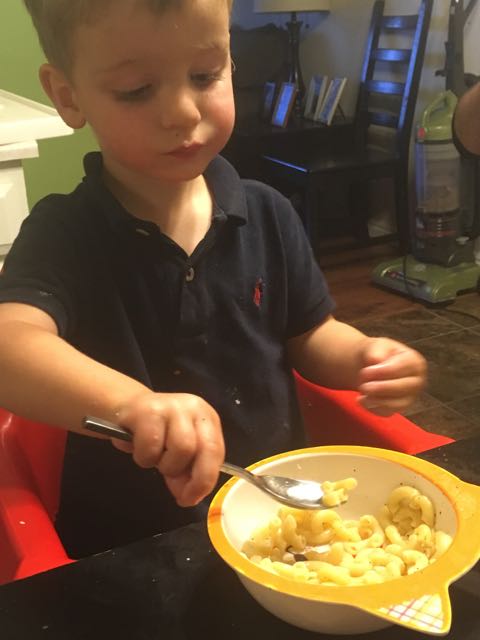 Oh to be a one year old. Love this little boy so much.